A BREEDER WITH INTEGRITY
BREEDING FOR HEALTH FIRST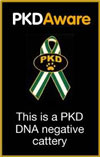 Welcome to the home of Balouchi Persians,
situated in a northern suburb of the city of Durban,
on the east coast of sunny South Africa.
Despite retiring from breeding, the wellbeing of my cats still comes first. I am proud to have an in-home cattery registered with The Cat Fancier's Association, the world's largest registry of pedigreed cats, as well as the World Cat Federation. Locally, Balouchi Persians is registered with my primary registrar, the Cat Federation of South Africa (CFSA) and, whilst actively breeding, was also registered with the Southern Africa Cat Council (SACC).
Balouchi Persians had National Qualifiers in both CFSA and SACC. In honour of the cats that made this possible, this website has been maintained to showcase their achievements.
This website and photographs contained herein are for the exclusive use of Balouchi Persians.
Unauthorised copying is prohibited.